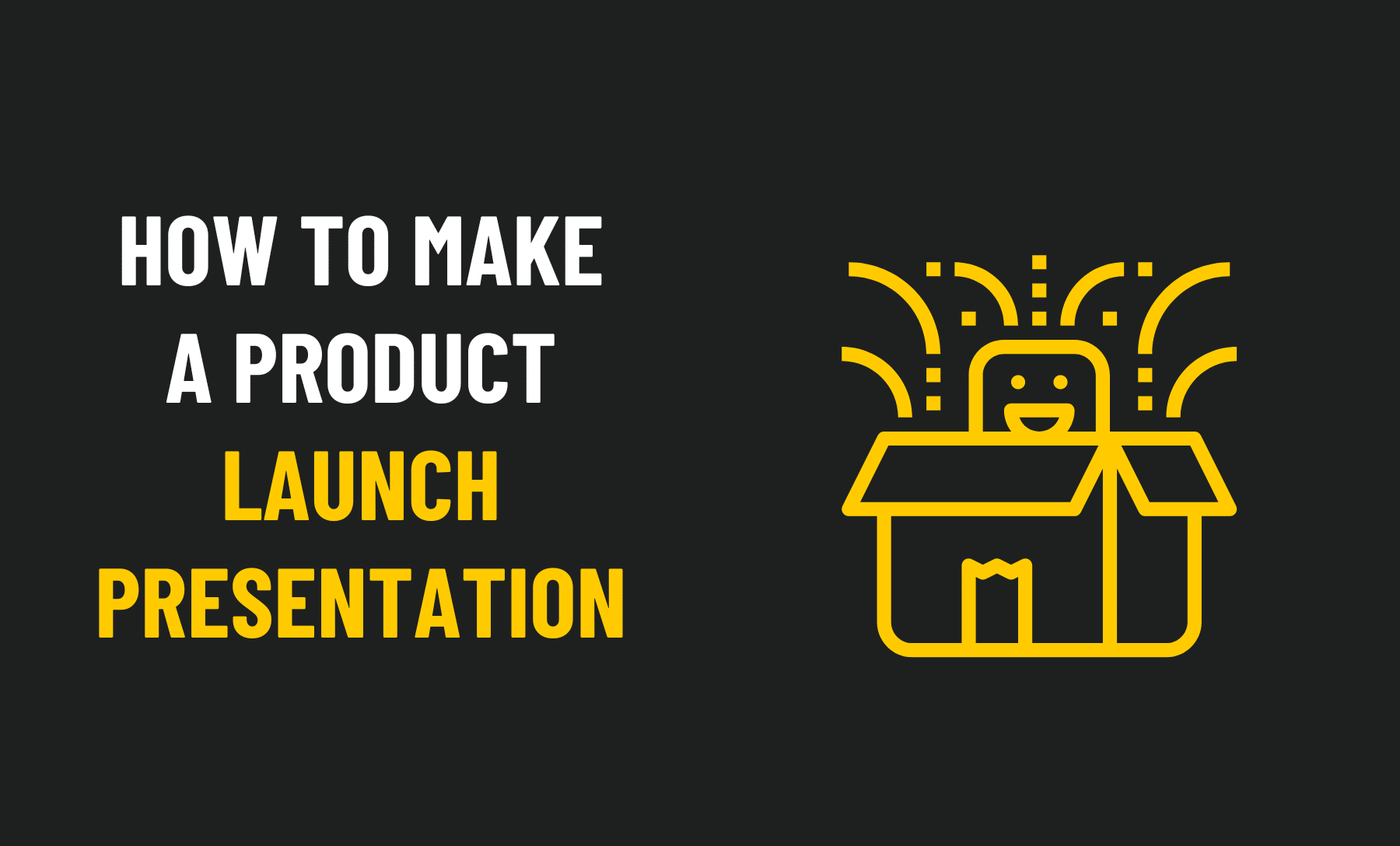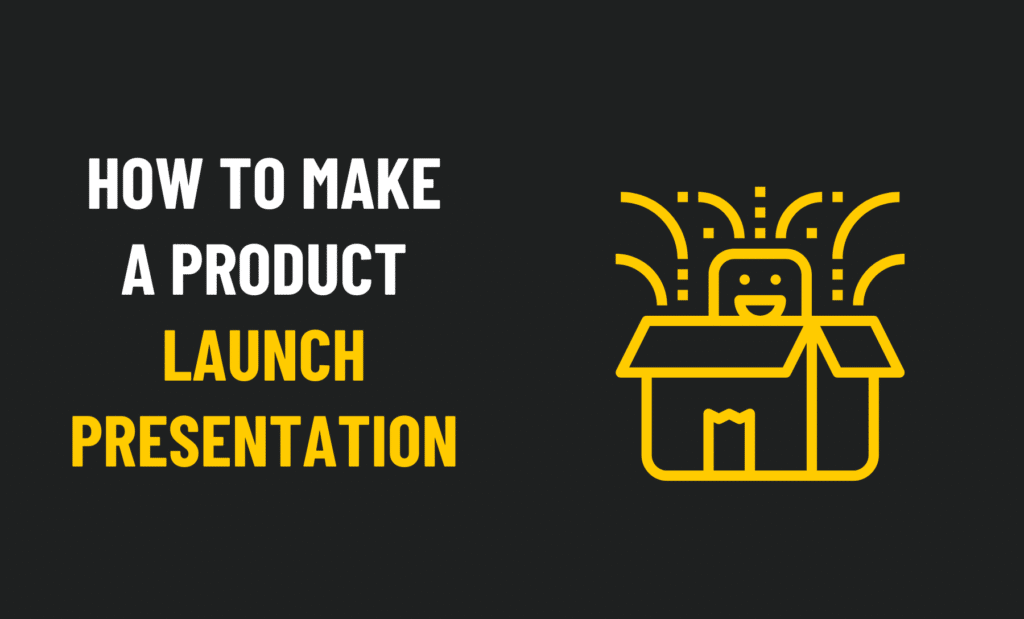 How to Make a Product Launch Presentation
Designing an Impressive Product Launch Presentation
It takes a lot of work to launch a product but a successful launch requires adherence to all steps in starting an effective business which involves market strategy, data collection, launch planning, and execution. Before launching a product and offering it in the market, it is imperative that you inform all business teams and key stakeholders of your product launch strategy.
With 30,000+ new products launched every year, it is understandable to worry about your product's impact on your audience Presenters are often unsatisfied with their presentation designs and product demonstrations, which leads to the failure of many product launches. That is why your product launch presentation must be perfectly crafted and delivered.
Here are some tips to get you started:
Communicate with your audience
You don't want to just explain your product and go home after your product launch presentation. The only way your audience will find out if they really listen is if you introduce some interesting new features. You must ensure your audience enjoys the experience as much as the product. Interact with the audience by cracking a joke, presenting a screenplay, or presenting a story. Your audience must understand and stay engaged with your product
Topics to be discussed
Despite all the effort you put into keeping your audience engaged, you must also pay attention to the product launch presentation agenda. Using PowerPoint Presentation Design, you should aim to offer a complete experience that allows you to introduce, promote, or sell the product.
Customer-focused design & delivery
Your product launch presentation should always be designed and delivered with an audience in mind. It's not where you display your technological prowess or achievements; it's how you launch your product. In the launch of a product, if you speak in technical jargon that only your colleagues can understand but your audience cannot – you don't achieve your purpose of selling your idea. . Don't forget to address the basics. Make sure your audience understands what you're saying and that they're genuinely interested. You may also find that the audience cannot comprehend the purpose of your design if you let all of your creativity loose during the presentation.
Visual communication
Communicate effectively with your audience by using strong visuals. You can make your audience feel more informed about your product by including product shots, graphics, and other visuals. Your professional presentation will be more visually appealing and easy to understand when your data is represented visually through images, graphics, videos, and infographics.
Short and to the point
Make sure your slides are concise so your audience can easily grasp your data and understand what you are saying. Rather than placing a lot of content t on one slide, try to keep the slides as short as possible. It is more authentic for your audience to learn about your product's features when you rely on your product expertise.
Product launch presentation outline
It is also important that you present your ideas to your team comprehensively. Use well-created, easy-to-understand, and eye-catching presentations when discussing a product launch internally with your team to make sure that you are communicating well with them. Here are some tips:
Slide 1: Overview of the product
Describes what your product does and the purpose it serves. Why stop with bullet points? Include a picture of your product, use right-aligned text, and make sure that text and slide titles are written in colors that are not only complementary to the product's color but also soothing for the eyes.
Product features slide
Your product should stand out from the competition with innovative designs that show how different it is. Poorly organized` text is unprofessional and unattractive. Embellish your presentation with icons and bold titles. Don't forget to use a similar color scheme in your presentation as in your products.
Ideal customer profile slide
Sales leads should follow the ideal customer profile to reach the ideal customer. Having a dull slide with an unimpressive color scheme and table will not help. Symbolize the titles and their explanations with rectangular shapes or Incorporate relevant icons. Simply doing this will get your sales team's attention.
Distribution channels slide
Provide your colleagues with an overview of your distribution channels. Unorganized boxes and random colors will not help to catch your viewers' attention. A lighter color scheme is more likely to do the trick. Using suitable icons with titles is like a cherry on top. You can also provide a linear flowchart showing how the product passes from one channel to another.
Pricing of products slide
Develop an excellent pricing strategy for your products. Avoid using unnecessary shapes between the squares and using bright colors to avoid disrupting the viewer's eyes. The phrase "There is beauty in simplicity" is best expressed through your brand color and contrasts
Core Marketing deliverables slide
Ensure your board members and colleagues are aware of your innovative ideas. Small circles and lines are no longer the only ways to illustrate various features. instead, you can use shapes and arrange them in any way you want. Make your slide interesting by adding relevant icons.
Advertisement and promotion plan slide
Develop marketing and promotional communication tactics with your marketing manager and develop persuasive advertising and pull tactics. A Venn diagram is one of the best tools for explaining how certain elements interact. But, arranging them to avoid clutter can be challenging. You can use dotted lines to indicate areas where circles overlap rather than keeping the text in the middle of the space. Make sure the colors are professional, and the transparency is high for noticeable overlap.
Conclusion
Ensure that you are communicating well with your target audience and potential customers with a well-crafted product launch presentation.