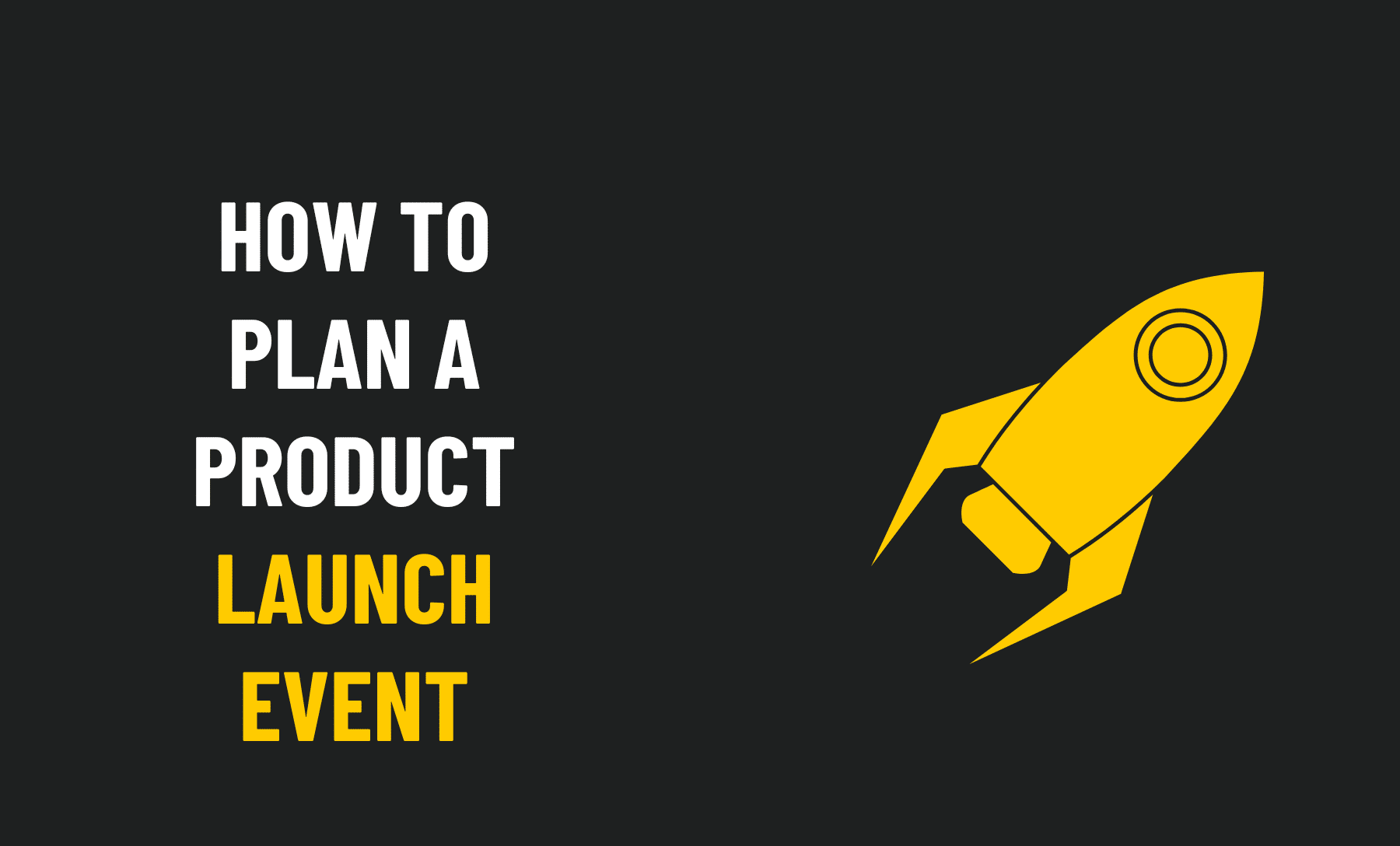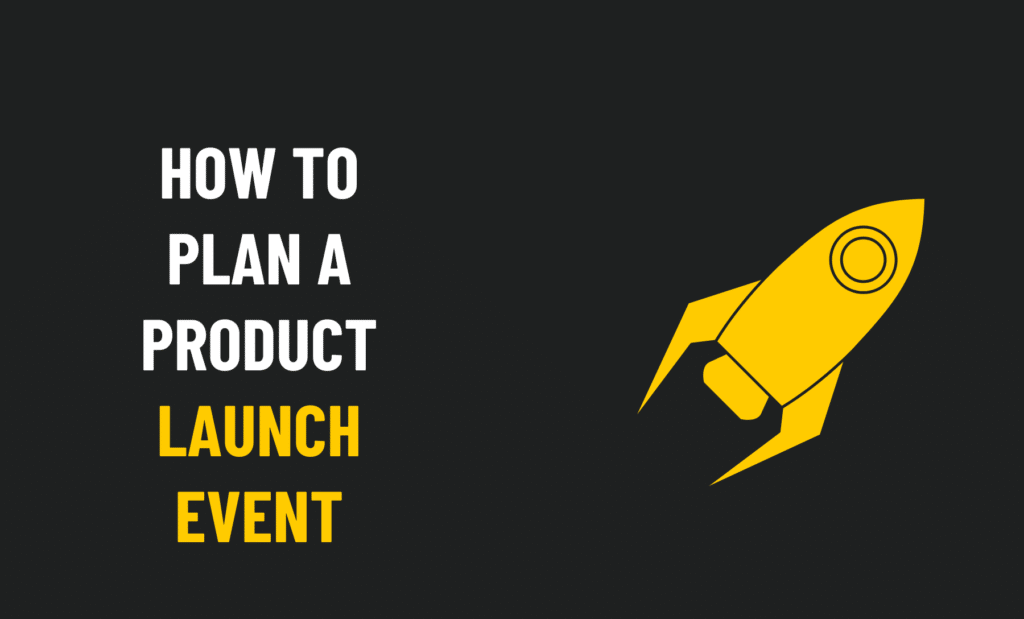 How to Plan a Product Launch Event
Your new product finally hits the market after months of testing and perfecting every feature. Now is the right time to figure out how to throw a launch party worthy of your most impressive creation. It is a great opportunity to introduce your newest product to potential investors, customers, and influencers at your product launch. In the course of launching a new product, you build hype around the product that boosts sales and builds your brand's reputation.
We're going to show you how to create a product launch strategy that will impress your customers with these step-by-step instructions.
Consider a theme when launching your product
Selecting a theme for an event is the first step in creating a product launch plan. The theme is at the core of everything you do at your launch party, from the décor to the entertainment. In addition to creating a cohesive message, a great launch party theme will provide guests with a memorable experience.
Here are a few tips for choosing the right theme for your product launch event.
Understand the purpose of the event
In addition to being an immersive experience, your launch party can be an opportunity to educate and foster discussion with your guests. You can either promote your product or brand personality in your launch. Your launch party theme should reflect the primary goal of the event and the key message you want to convey.
Know your audience
Take into account the audience who will receive this message. Which type of guests will be attending your event: important investors, influential industry players, loyal customers, and members of the press and media? Your event's audience will determine what message will be most effective and which theme will support that message.
When choosing a theme for your event, be sure to consider the ages of your guests. Playful and creative themes will appeal to younger guests, but sophisticated and reserved themes will appeal to older guests. For events geared toward a younger demographic, social media elements and photo opportunities may also be included.
Create an inspiring theme
You have just introduced a new product that is exciting, innovative, and unique – and the theme of your event should reflect this as well. It is essential that your event theme be creative to keep your guests engaged and to create excitement for your new product. By presenting your guests with an inspiring theme, you will engage them with your brand and encourage them to try your new product.
Keep the theme relevant
If the theme of your event does not fit your product and industry, even the most exciting themes may fail to deliver. Think about launching a tropical juice brand with a pool party or launching a summer dress range with a garden party. A theme that is modern and futuristic is a good choice if your company is launching a new software product.
Your guests will remember your launch party theme if it is cohesive, relevant, and inspirational, which will increase your product exposure.
Decide on a venue
The next step is to find the perfect venue based on the chosen theme. Here are some tips that will help you choose a venue for your launch event that will impress your guests.
Use a theme that matches your brand
Launch parties should be held at a venue that reflects your brand's personality and theme. You can choose from a variety of types of event venues according to the theme of your launch party.
Luxury: Choose a sophisticated and elegant event venue when launching a luxury product.
Modern: Launch innovative products and new technologies are easier with sleek, bright event venues. A modern studio, restaurant or hotel might make a great venue for your product launch.
Historic: Host your product launch in a historic building such as a museum, town hall, or library if your brand has a long history.
Outdoors: A good location where live performances can be staged, such as a public park, courtyard, or garden, can attract large crowds.
Creative: Establishing a space with creative elements, such as a cocktail bar, a gallery, or a boutique, will generate buzz and express your brand.
You will enhance the overall feel of your event when you select the right venue for your launch party.
Don't complicate things
It would help if you chose a venue that is unique and exciting without overshadowing your product. Your guests may be distracted from the main attraction – your new product – if they are mesmerized by the vaulted ceilings and striking architecture of your venue.
Make sure the décor and lighting of the space will make your product stand out. You should be able to design an experience around your product within your venue. Having an event venue with empty walls and spacious rooms makes branding easy and allows you to make the event completely your own. Your product will be the centre of attention if you set up eye-catching features, present large displays, and add temporary wall graphics.
Opt for a Convenient Location
A centrally located and easily accessible venue is the best choice. Consider finding an event venue nearby your business or close to where the vast majority of your clients reside if you have a loyal local clientele. It is more likely that your guests will attend your event if they do not have to travel far.
Furthermore, your venue should be easily accessible to your guests. There should be ample parking at the venue, and public transportation should be easily accessible. Setting up and taking down the event is also easier when the event location is easily accessible.
Consider capacity
You should also consider capacity when picking a venue for your product launch. It is important that your venue be large enough for your guests to feel comfortable but small enough that each room appears full. An empty party is the fastest way to kill the excitement. Be sure to ask each venue for its maximum capacity when comparing potential locations.
Consult with an event scout
Choosing the right venue for your launch event can help it match your party's theme and accommodate the right number of guests. It can be challenging, though, to find a venue that matches all these criteria – that's where a venue scout can help.
You can hire an event venue scout to assist you in choosing the right venue for your product launch.
Get People Talking About Your Product and Event
You need to create buzz around your new product before the launch in order for it to succeed. You will get customers who are eager to order your products when you create hype online.
Whether you showcase your product's cutting-edge features or hide everything, you can get customers talking about your product. Make sure you explain how your product works and what makes it unique in your marketing materials if you choose to reveal it beforehand. Drop small hints on social media about your product if you decide to keep it a secret in order to keep your audience engaged and waiting for the launch.
Create a sense of anticipation for your upcoming product release and launch party by using these effective techniques.
Set up a hashtag
Your product launch can be promoted with a unique and catchy hashtag. If you post on social media sites such as Twitter, Instagram, or Facebook, you should use this hashtag. Using your launch hashtag on post-launch photos will keep your customers interested and increase your sales.
Your branded hashtag can be used in a contest or giveaway to promote your product even more. You can offer a free ticket to your launch event if customers use your hashtag in their posts. Giveaways and contests always generate attention and get people excited.
Produce engaging videos
Social media videos are a great way to build hype before your event by engaging with your customers. Taking advantage of videos for your product launch is easy. Here are a few ways.
Product demos: Create short videos that demonstrate your product's best features. Video demonstrations of your products help customers visualize how they will benefit from them.
Behind-the-scenes videos: Make videos that show how your product is developed or tested. Making the development process interesting and exciting for customers will lead to their excitement for the finished product.
Sneak peek videos: Release small details about your new product in sneak peek videos to keep your product a secret before it launches. Customers will try to guess what you plan to release as buzz builds around your product.
Be sure to create videos that are both entertaining and shareable when marketing your new product. You will get more buzz around the product if you give your customers something to talk about.
Countdown to the launch
One way to build excitement around a new product launch is to create a countdown. Use your company's website and social networks to promote your launch countdown. A reminder about the upcoming release will appear when customers visit your page.
Once a product launch is a success, you can keep the buzz going across social media even after the launch event. Publish your favourite images from the launch and repost images that your guests posted.
Focus on production
Ultimately, what makes or breaks your launch party depends on event production. It has everything you need to make a memorable and impactful product launch party, from the small to the large. Having a great event production will ensure that your launch party is a success and that you will sell your new product.
From decorations to activities, event production encompasses many aspects. You can make your event shine with the following features of event production.
Lights
Setting the mood of your product launch with lighting is an effective way to support the theme of your event. String lights and other creative lighting fixtures can transform a space into a fun environment, or you can stick to more traditional elements like candles and chandeliers. Display lighting can help draw guests' attention to your product, brand your space, and direct them to where they are going.
Consider photo opportunities and displays when planning your event's lighting. If you are using electronic displays for demonstrations or activities, ensure that natural light sources don't cause glare on photo walls.
Décoration
A memorable product launch event must also feature stunning décor. Decor for your event establishes a cohesive theme and conveys your brand throughout the celebration. The décor of your launch party affects the guest experience in a variety of ways.
Furniture: You can rent a variety of furniture for your launch party, including comfortable couches, stylish high-boys, classy dining tables, and more. A floor plan with an open layout can encourage guests to mingle and create cosy seating areas.
Stage: If the venue you are using is not equipped with a stage, it might be worth renting one. Stage design can be used to captivate your audience's attention as well as improve visibility for speakers and presenters.
Table décor: Create interesting table decorations based on your event's theme if guests will be sitting down for a meal or listening to a speaker. Additionally, party favours branded with your company's name can be placed at each seat so guests will have something to take home.
Music
The next step is to consider the sound for your event decor once the visual elements have been finalized. The mood of a product launch is set by the music you play, whether it be background music, a DJ, or a live band. During presentations or speakers, faster music will help guests focus, while upbeat music will keep them energized.
Attractions
In order for your product launch to be successful, it needs to inform guests about your product and provide a fun experience. If relevant to your industry or product, you could host workshops, demonstrations, or lectures. As part of the event entertainment, you might consider games, comedy, or fun competitions if you are launching a more playful product.
Entertainment elements should also be incorporated into your new product that let customers interact directly with it. Hands-on, interactive brand activation is a great way for customers to experience your new product. Experience-based events will help your customers fall in love with your new products and stay loyal to your brand.
Conclusion
As a result of driving consumer demand in advance of a new product being released, the "pull effect" is enhanced by retailers and shoppers ordering the product early, thus allowing the product to be distributed more quickly.
An effective launch of a new product will drive excitement, interest, and new business leads, which will create a sales funnel for prospects, fans, and referrals.