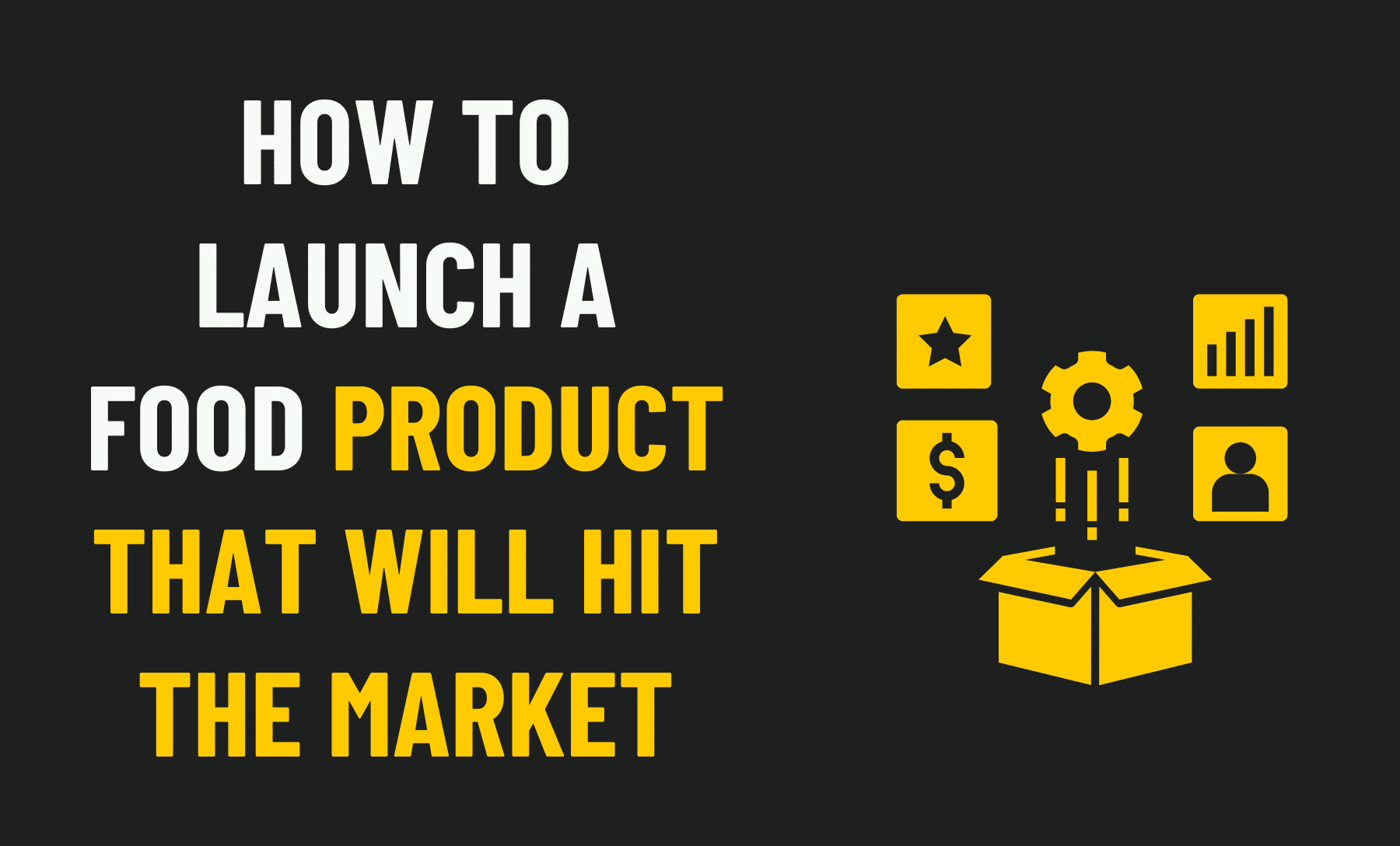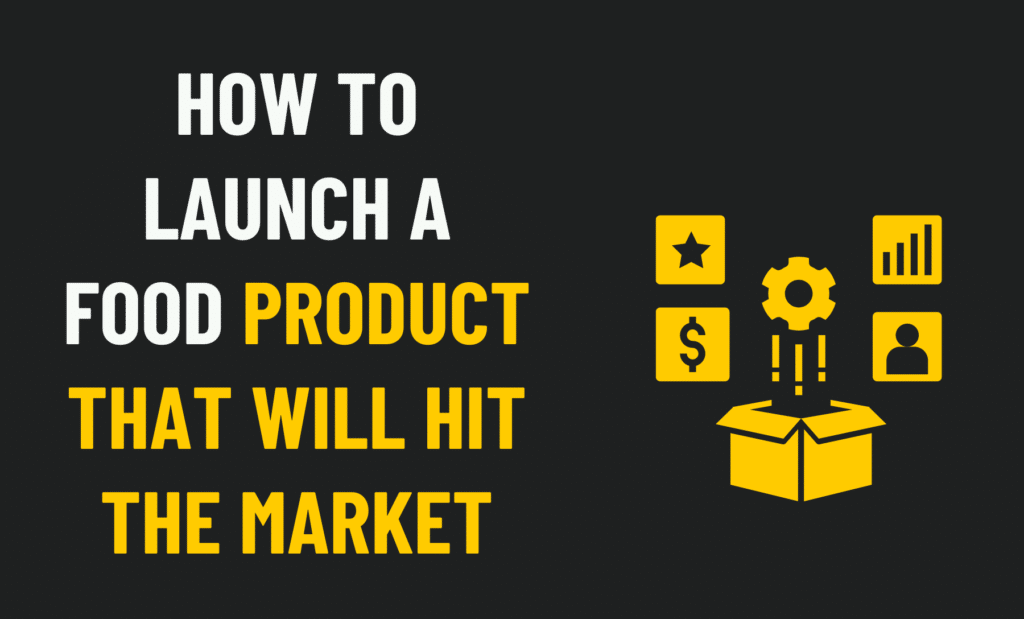 How to Launch a Food Product That Will Hit the Market
Launching a food product is a great way to get your company noticed. Food products are always on the go and are consumed by millions of people around the world
A food product is also a great way to establish your brand and build loyalty with your customers. It can also help you expand into new markets, which is why it's important for companies to launch a food product instead of other products.
But before you decide to launch a food product, make sure that you have done enough research and have proof that the idea works.
Analyzing product launches
Interviews with individuals
An individual interview is more personal and allows you to ask more open-ended questions. It allows you to understand the reasoning behind every response and go beyond surface-level queries.
In addition to presenting product samples, personal interviews provide an opportunity to receive immediate feedback.
It is, however, costly and time-consuming to conduct one-on-one interviews. To allocate your resources effectively, you will have to think carefully.
Focus Groups
To gather information, sentiment, and opinion about new products, businesses use focus groups to ask scripted questions or to talk about specific topics.
A probability sampling method is used to select the group members according to their relevance to the product.
We recommend that you guide the discussion with a set of questions (that you want to be answered) to achieve meaningful results.
To get a balanced result and draw a conclusion, focus groups must be conducted three to four times.
Online Surveys
Conducting product launch research online is the most convenient way to collect data. Normally, participants fill out a form on a website or receive an email with questions. Several formats can be used for online surveys.
Analyzing social media
Social media is a treasure trove of market research since billions of people spend time there. It is a place where people express themselves freely.
You can identify topics your target audience is interested in as a result of social media listening tools. It is possible to identify the brand mentions of competitors as well as what consumers are saying about the food products you will be selling.
Secondary Research
Research on product launches is conducted using existing data. Second-level research greatly reduces the amount of time and effort needed to collect useful insights.
Food Research Collaboration, Access to Research, and Statista are all useful open data sources for product launch research.
Several sites, such as BCC Research, Euromonitor, and Mintel, offer industry-specific research reports.
Launching Food Products in the U.K.
Get all the required certifications in food safety and legality
In the UK, food safety and hygiene are the responsibility of the Food Standards Agency (FSA).
Your business must be registered with your local authority for at least 28 days before launching a food product in the U.K. Failing to register will result in a fine, imprisonment, or both.
It may not be necessary to register your meat, dairy, egg, fish, shellfish, and animal produce businesses if they sell these products directly to consumers. Your local authority will still need to be contacted.
The local authority may inspect your products once registered to determine their quality.
Identify funding opportunities and determine your budget
Cost is a significant factor in determining whether a food product will succeed or fail. Food production involves several costs, such as raw material purchases, production, logistics, storage, distribution, and marketing.
Setting your budget gives you the opportunity to balance the costs among the different areas of your company. You also avoid last-minute financial issues if you develop a clear budget.
Make sure to stay within your budget when partnering with other companies to provide raw materials or store and distribute your food products.
New businesses can apply for a variety of government grants. You may be able to get some government funds by contacting your local authorities when registering your company.
Pricing Your Products Properly
The next step is to decide how much to charge for your products after you have prepared a budget.
In addition to the price you charge distributors and supermarkets for your product, there is a price you charge your customers (MSRP).
In addition, you should look at how much your competitors are charging. If they use fewer ingredients than you do, and are charging less, then you can justify your pricing by highlighting the extra element.
You will be able to increase your profitability by lowering these costs.
Understand how your products fit into new diet trends
The UK is seeing an increase in vegans. Veganism is an interesting trend. Additionally, people have become a bit more health-conscious because of the COVID-19 pandemic. Healthy products are sought after, while junk foods are avoided (to a certain extent).
Identify new diet trends by listening to social media and downloading research papers.
Create your USP (unique selling proposition) by considering how your product fits in the new diet trends.
Boost Interest in Your Food Product
Customers won't spend money to buy your food if they aren't interested in it. It is therefore imperative that you generate buzz and interest in your food product.
Check out these awesome ways to build trust with consumers and create buzz around your food product.
Trade shows, events, workshops, and cinemas can all be places to distribute free samples.
Make sure the story is interesting. Explain your passion for your product and how it relates to your target audience. Customers will feel more confident in your product and be more inclined to buy it.
Identify the features they are looking for. Consider highlighting gluten-free foods, high-protein foods, no-sugar-added foods, etc.
Promote your certified products on social media.
Connect with influencers in certain niches. Partner with social media influencers who are health freaks, for instance, if you are promoting fitness food products. Work with activists who promote organic farming if you are selling organic foods.
Providing Online Grocery Delivery Through Partnership with Leading Online Grocery Stores
Providing food products through online grocery delivery services makes sense as more people shop online for groceries.
Online grocery delivery services already have a substantial customer base, so you can sell your products via your website as well.
Consequently, partnering with them will likely lead to you receiving more orders. You can pitch your merchandise to online stores that sell similar products to your own.
Get the email address of the e-commerce store's concerned authority using tools. You can use the tool to find the verified email addresses of a company by entering its URL.
Conclusion: How much does it cost to launch a food product
There is a lot of money to be made in the food industry. The food industry has seen significant growth in recent years, and it's projected to reach $5 trillion by 2020.
The cost of launching a product can vary, but most products are launched at around $100,000. In order to launch a product, you will need to do market research and prepare the packaging. There are many other costs that come with launching a product, such as marketing and advertising costs.
Frequently Asked Questions
How do I find a food manufacturer for my product?
This article will guide you on how to find a food manufacturer for your product.
Food manufacturers are usually small businesses that produce and sell food products. They are the ones who take raw materials and transform them into a finished product. They also have the expertise in production, packaging, and distribution of their products.
Some of the criteria to consider when finding a food manufacturer include:
– Location: You want your food manufacturer to be close to you so that they can deliver your products faster
– Size: You want them to be big enough so they can handle all of the orders they get but small enough, so it doesn't cost too much money
– Expertise: You want them to have experience in producing foods with similar ingredients as yours or in producing foreign foods that aren't your speciality for you.
– Pricing: You want them to be competitive, but not over-competitive because you can't get competitive with them.
– Marketing: You want someone who can help you market your product and connect with the community.
How can I start a food business with no money?
Businesses that start with no money are often the most successful. They have a huge advantage over those who have to borrow money or go through the costly process of obtaining loans.
Starting a food business with no money is not impossible, but it can be difficult. Here are some tips on how you can start a food business without any investment.
– Find something you're passionate about and make it your profession
– If you're not sure what to do, try starting small and see how it goes
– Find out what skills you need and where to find them
– If you don't know where to find your first customers, think about where they hang out
– Be creative with your branding and packaging
Can you make food at home and sell it?
The idea of selling food from home is not new. However, with the rise of the internet in the last decade, it has become easier than ever for people to sell food online.
While there are some businesses that are purely selling food, there are also others that combine selling with other services such as cooking classes and catering services.