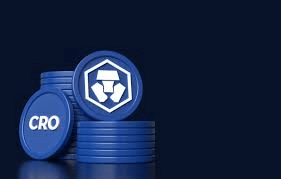 With Cronos, you can integrate DeFi, NFTs, and the metaverse with Ethereum and Cosmos ecosystems. The platform aims to substantially scale the Web3 community by providing developers with an easy way to instantly port applications and crypto assets to Web3 from other chains at a low cost, with high throughput, and with rapid finalisation.
The Crypto.com exchange uses Cronos (CRO) as its utility token. Users can pay fees using CRO and stake CRO to qualify for benefits. Due to Crypto.com's aggressive promotional activities, it saw significant growth last year. It has been a challenging year for CROs.
Cronos Blockchain: 6 Things You Need To Know
1. Last year, CRO rebranded as Cronos
Cronos was previously known as Crypto.org Coin but changed its name to Cronos last February. As explained in a blog post, the new name reflects the ecosystem's growth. In addition to being a cryptocurrency utility coin on a popular crypto platform, CRO offers much more. Decentralised Finance, Web 3, and other blockchain industries are expanding, and Crypto.com wants to position itself as a key player.
2. Cryptocurrency Cronos is based on smart contracts
Developers can build other cryptocurrencies and applications on the blockchain with smart contracts and tiny pieces of code. A thriving ecosystem of apps has also developed around Crypto.com and Binance, two exchanges that have developed their intelligent contract networks.
3. Several big sponsorships and advertising deals are in the works at Crypto.com
To establish its brand and attract new customers, Crypto.com has invested heavily in advertising. In addition, the company bought the naming rights to the Staples Center, now known as the Crypto.com arena. Additionally, it created a high-profile Super Bowl advertisement as one of several crypto exchanges.
During the FIFA World Cup in Qatar, Crypto.com has been an official sponsor. Besides basketball, soccer, and Formula 1 racing, it also sponsors other sports. CoinMarketCap data shows it is not yet among the top 10 crypto exchanges by trading volume despite its aggressive promotion.
4. For now, you can earn decent stake rewards
It is beneficial to stake CRO for a variety of reasons. CRO deposits and other crypto deposits earn higher interest rates. Having a Crypto.com prepaid debit card can qualify you for better crypto rewards. These bonuses won't last forever.
Following the company's announcement that certain staking rewards would be eliminated, the company's CRO dropped dramatically. Because of this, the company reduced rewards rates instead of backtracking. Community backlash prompted the u-turn. Nonetheless, the changes serve as a reminder that the goalposts can be moved at any time by the platform itself.
5. In 2021, it increased by more than 850%
While Cronos didn't perform as well as some other companies in 2021, it still saw significant growth. CRO grew 850% in 2018 and ended as the 21st largest crypto by market capitalisation. Cryptocurrencies in 2022 have not been nearly as spectacular as in 2021. Due to the abovementioned changes to its reward structure, CRO has fallen by 60% this year.
6. Some top crypto exchanges offer it, but not all
When buying crypto exchange utility tokens on competitors' platforms, it is often tricky to buy them. Of course, the CRO can be bought on Coinbase, FTX, and Crypto.com. It's not available on Gemini, Kraken, or Binance. Crypto.com accounts offer additional benefits if you're purchasing CRO. Nevertheless, if investors want to manage all their crypto assets in one location, that's not an option.
During the past year, Crypto.com grew tremendously, as did CRO. Two aspects of the decision to reduce rewards for CRO holders are concerning. The company may reduce rewards even further in the future since there is nothing to stop it from doing so. The second reason could be that Crypto.com overextended its advertising budget and can now not sustain itself.
Does Cronos use Ethereum?
Cronos (CRO) cryptocurrency runs on the Ethereum Virtual Machine network. In addition to NFTs and DeFi, it uses a metaverse.
Cronos: Is it a good investment?
The Cronos cryptocurrency didn't perform well in 2021 but still grew significantly. Over 850% of CRO's value grew, and it finished the year as the 21st largest crypto by market cap. 2022 has been less spectacular than in previous years for many cryptocurrencies.
Cronos is used by Coinbase?
For now, Coinbase only supports Ethereum-based ERC-20 tokens such as CRO. CRO cannot be sent via the CRONOS chain to Coinbase.